Friday, September 22, 2017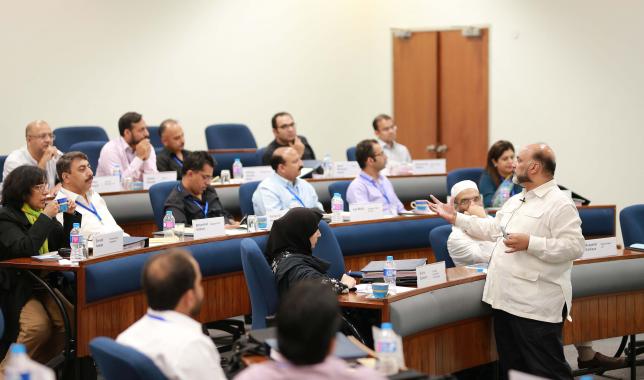 Rausing Executive Development Centre (REDC) conducted a 5-day intensive programme titled, Finance for Non-Financial Managers (FNFM), from September 12-16, 2017, led by Programme Director Syed Mubashir Ali and supported by Asad Alam and Dr. Atif Saeed Chaudhry.
FNFM is one of REDC's most sought after programmes. Its basic emphasis lies on the critical linkage between financial and business strategy on optimal organisational performance. Discussion based case studies, interactive simulations and projects are blended with classroom activity to ensure participants master the latest techniques of project analysis, learn to allocate resources more optimally and understand financial markets.
"FNFM equipped me with analytical skills, the use of which goes beyond the realm of financial statements! I, being a non-finance professional now feel even more confident in using concepts like ROI, Opportunity Costs and Capital Budgeting in projects' valuation for non-finance projects. Great value for money!" said Participant Saima Yawar from Jazz.
"Finance taught in this programme is a great mix of practicality and expert teaching, which cannot be found elsewhere in Pakistan", added Participant Gul Zaman from ICI Pakistan.