Wednesday, February 28, 2018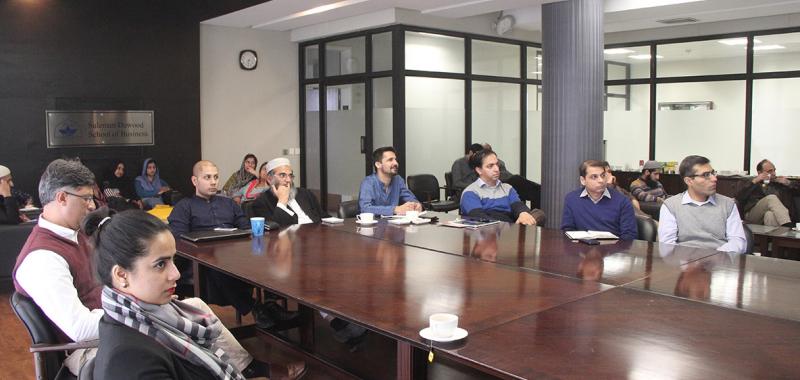 Dr. (Frank) Yung-Hsiang Ying (Dean and Professor, College of Management) and Dr. (David) De-Wai Chou (Director and Professor, NTNU-USC DIMBA Program, College of Management) from the National Taiwan Normal University visited SDSB from the 7th February to the 11th of February 2018. Their visit was aimed at enhancing academic ties with SDSB along with exploring avenues for collaborative research.
The delegation held discussions with various faculty members to discuss ideas for collaboration and corporation between academics of the two institutions. The delegation also attended various class sessions at SDSB to get to know the academic practices at SDSB. They were highly appreciative of the teaching techniques applied at the SDSB and provided their own insights and experiences from their teaching career. They met with administrators of various programs, centers and academic groups at SDSB to enhance their understanding of the institution. These exchanges provided opportunity for valuable discussions on administrative challenges faced by both schools. We hope that this knowledge sharing exercise leads to effective resolution of such challenges.
The guests also had a talk with the executive MBA students based on discussion around the macroeconomic features of east Asian economies and the role of Taiwan. The discussion also included various aspects of the global dynamics and challenges and opportunities for Asia in the context of emerging economic trends.
On 9th February, China Pakistan Management Initiative in collaboration with Strategic Sector Research Centre hosted a well-attended research seminar where both guests presented their recent research ideas. The seminar was followed by an in-depth question answer session and refreshments.