Sunday, September 24, 2017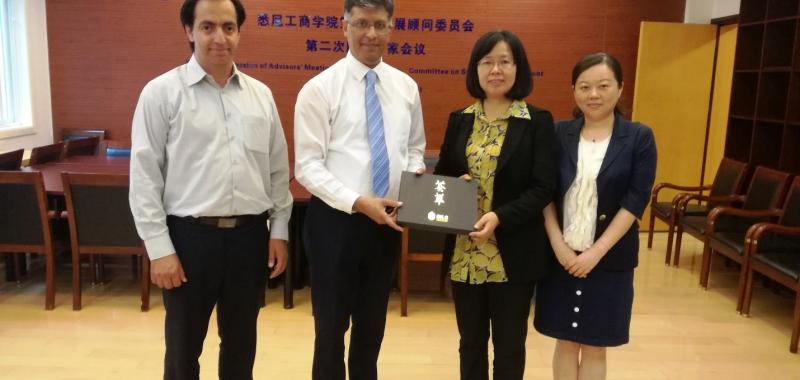 Co-founded by Shanghai University (SHU) and University of Technology Sydney (UTS) in 1994, SHU-UTS SILC Business School (SILC) was one of the earliest Sino-foreign joint business schools in China.
Representatives from Lahore University of Management Sciences:
Dr. Jawwad Syed, Dean of Suleman Dawood School of Business of LUMS
Dr. Omair Haroon, Assistant Professor, Suleman Dawood School of Business of LUMS
Representatives from SILC Business School, Shanghai University:
Prof. Lv Kangjuan, Deputy Dean
Prof. Fang Hui, Associate Dean for International Affairs
Ms Isa Meng, Manager of International Office
Professor LV Kangjuan introduced her school and ongoing cooperation projects with various universities around the globe. The teams discussed possible future collaborations in teaching and research. Possibilities and operative details of faculty and student exchange were also discussed. The teams also explored the need and opportunities for executive trainings in the context of CPEC.